What to look for when building a Single-Family Home in McAllen
Considering a new home? Moving to South Texas? Build or buy? Here are five reasons why you should build your own single-family home in southern Texas in McAllen.
Location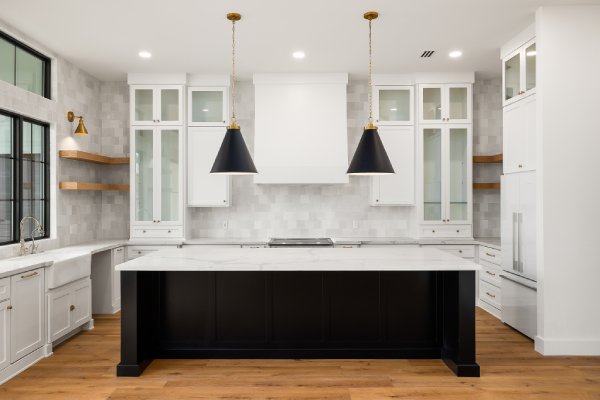 McAllen: the ideal place to build your family home in Southern Texas
McAllen is the largest city in the Hidalgo County of Texas, close to the Mexican Border. It ranks third in the nation for Best Places to Live for Quality of Life in the US-by-US News and World Report. McAllen is a unique city that is a major tourist, cultural and commercial center in this region. It offers you a pleasant climate, a city rich in historical and cultural sites, many outdoor activities, and a packed calendar full of exciting activities and events throughout the year. So, look no further and settle in McAllen!
There are 5 High Schools, 6 Middle Schools, and 21 Elementary Schools in the McAllen Independent School District. These are situated within proximity of McAllen, and getting your children to and from school will not be a burden.
All over McAllen, there are shopping plazas, malls, specialty boutiques, and retailers that will satisfy the need of any shopper. These cater for shopping for essential needs, as well as entertainment and relaxation for the whole family.
Medical Care
With 14 big medical centers in McAllen, there are medical help and experts available within reach.
Size and layout of your new home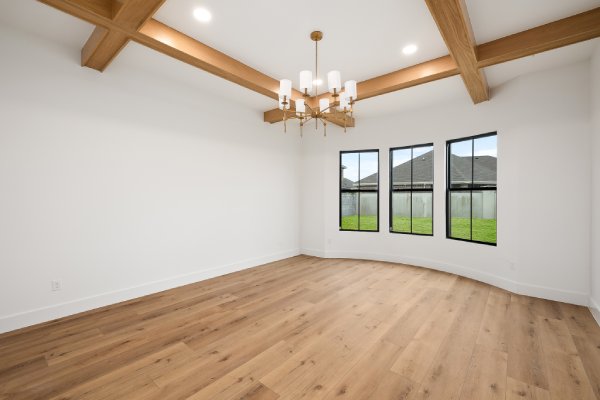 Plan your luxury home for your own lifestyle
The best person to know your requirements for your ideal home is you – the owner! You will know your family's needs and the size you need to plan for each family member. You can decide on the square footage per room, as well as the layout. Before venturing out on creating a new, comfortable home for your family, consider the layout of your home. Where would you like the central meeting place for the family? Close to the kitchen or maybe closer to the outdoor area? What type of floor plan will accommodate the weather in McAllen? Do you want an ensuite for the main bedroom? What else do you want to include?
All these aspects of your ideal home will be decided by you and your family. Once you know what you want, get into contact with an in-house architect to assist in building the home of your dreams.
The finishing touches and details
As the designer of your own home, you will be the one to choose faucets, floor-to-roof coverings, and all the additional extras you require in your ideal family home. The superior quality of your own family home is due to your own attention to detail in collaboration with the architect and builder.
Budget and Financing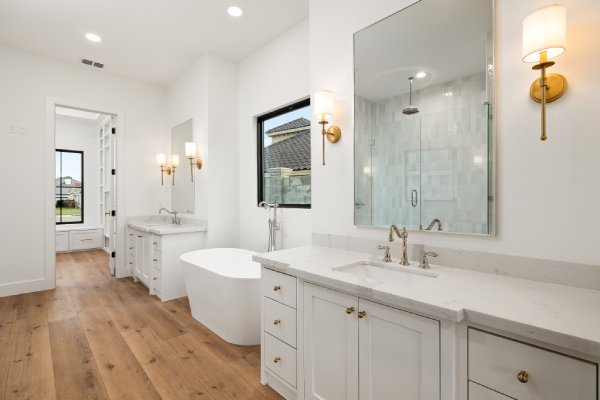 The expenses to build your own home can be covered by a mortgage or construction loan.
Both vary based on the needs of the borrower. It gives the borrower the autonomy to decide what is needed and what the acceptable interest rate and installment would be, according to your own income. The borrower must apply and get pre-approved for a mortgage and compare interest rates before selecting a loan.
A construction loan
is shorter term, but higher interest rate. The construction loan is paid to the contractor, and not the borrower, as building milestones are achieved. This can be converted to a permanent mortgage or paid in full at completion.
A mortgage
is an application through a preferred lender where the applicant has to meet several requirements. Mortgage applications go through a rigorous underwriting process before reaching the closing phase.
Warranties and Inspection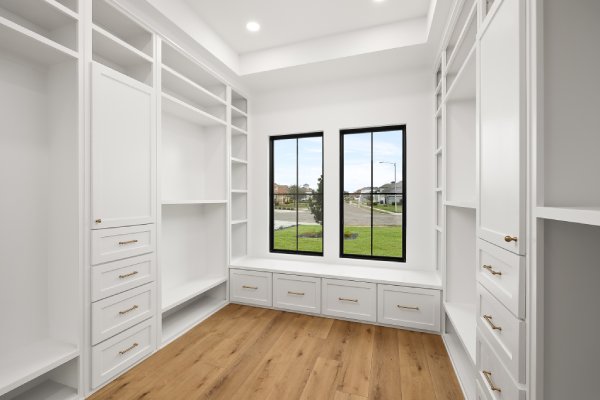 As a house is most probably the most expensive purchase you will ever make, it is important to get warranties and inspections in writing before closing on your new home.
A builder warranty comes with the new home construction or a remodel. It covers items that are a permanent part of the construction, like concrete floors, plumbing, or electrical work.
A home warranty is a service contract that covers replacements and repairs on appliances or systems. It is up to the owner whether to buy a warranty or not.
Home Inspections are completed by a professional home inspector before closing on a house. This is for both a new construction home and when buying an existing house. The new construction house must be inspected to resolve any problems before taking occupancy of a house to ensure everything is in perfect working order in your dream home.
The advantage of building a new single-family home
When building your new home, the complete design and floor plan will be according to your family's needs. And everything in that home will be brand new!
So, if you have made up your mind to build your dream home in McAllen, Villa Homes are here to help with every step.