Why It's a Good Idea to Buy a New House in Mission, TX
Across the country, houses are selling like hot cakes during one of the greatest real estate booms that the nation has seen in the last decade. Small town USA is no different, as people are flocking from larger cities in an effort to live in more rural locales.
Some of the most sought-after destinations in Texas are smaller towns with an excellent school system, low crime rate, and remarkable services. All of these can be found in Mission Texas, a small town in the southernmost part of the state, just north of the Rio Grande and Mexican border.
Where Is Mission, Texas?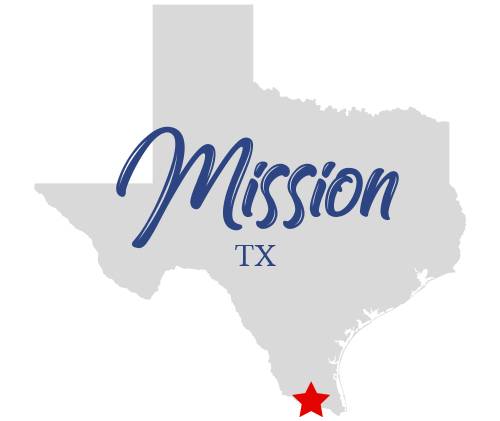 In Texas, the City of Mission lies just along the border of the United States and Mexico and is one of the fastest growing small cities in the country.
In recent years, due to its location and trade agreements with Mexico, Mission has become a city of economic growth, booming with a growing population and business development; this also means that new homes are being built all across Mission, as new families are moving in for work and for pleasure.
Due to its southern location, Mission, Texas, has year-round warm temperatures. The average high in January is a warm 69 degrees and in August a steamy 98 degrees. If you are a snowbird, this may be just the place you are seeking for a winter or year-round home.
Mission, Texas boasts that they are an ideal place to do business and raise a family, and the statistics back up these statements.
Why is Mission, Texas a Good Place to Live?
According to a 2019 poll, Mission is the 23rd safest city to live in Texas. In 2020, it dropped just outside of the top 50 categorized out of 289 cities in the state.
Even though it has a large population, coming in at 77,058 in the 2010 census—and ranging closer to 85,000 today—Mission is spread out over 36 square miles, sitting in close proximity to the Rio Grande.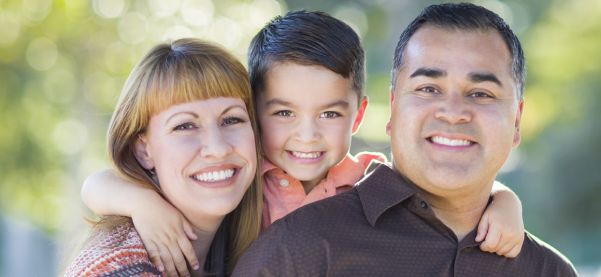 In contrast, Sharyland, Texas, is a very small town with a population of 2,309 in just 2.3 square miles.
Compared to Houston, with a population of 2,100,263 and Austin with 790,491 people, these small towns are more quaint and sophisticated than the state's denser, urban areas.
While Sharyland did not make the list of "safe cities," its population excluded them as a contender as the lowest population on the list of 289 cities was over 8,800 people. However, it can be assumed that it is a safe town due to its proximity to Mission.
From an economic standpoint, purchasing a home in Mission will be within an affordable range compared to other locations across the United States. The median household income in 2010 was $30,647 and climbed to $47,607 in 2018. That number is anticipated to continue to climb due to new families moving into town.
As for land prices, there are subdivisions and open land lots available all over Mission, ranging from .25 acres to 10 acres. The prices range from $15,000 to $100,000. One could easily buy a parcel of land and build an exquisite home on it for a modest budget. The average home price is just over $146,000. In stark contrast, the median home price in the United States is over $284,000.
This makes Mission, Texas, the ideal place to buy a new house or build one.
What is Available in Mission, Texas?
Mission, Texas, has an elementary consolidated school district, as well as two high schools. Students have the opportunity to attend two high schools in neighboring Sharyland, as well. A Catholic high school is also located in Mission.
In town, there is a massive library, town hall, police station, and paid fire department. Mission is well known for the World Birding Center, NABA International Butterfly Park, and home to four golf courses. The Shary Municipal Golf Course, one of the four, consists of 27 holes, a full-service driving range, golf shop, and a snack bar. In the winter months, the golf course is a prime tourist destination.
There are 25 parks, two pools, and hiking and biking trails that are managed and maintained by the town's parks and recreation department throughout the city. The department also manages a wide variety of youth programs and athletic leagues.
Mission, Texas, is no doubt an up-and-coming town in southern Texas. It has been ranked in the Best Places list, as a great community ranking at:
• 157 out of 413 lowest-cost places to live in Texas
• 224 out of 411 best places to raise a family in Texas
• 237 out of 413 best suburbs to live in Texas
As a fun fact, Mission boasts that they are the Home of the Ruby Red Grapefruit, as the fruit is commonly grown in the town. They are a part of the Texas Citrus Exchange and even hold an annual Texas Citrus Fiesta Parade.
So, what are you waiting for? Schedule a free consultation and take your first step towards homeownership today!